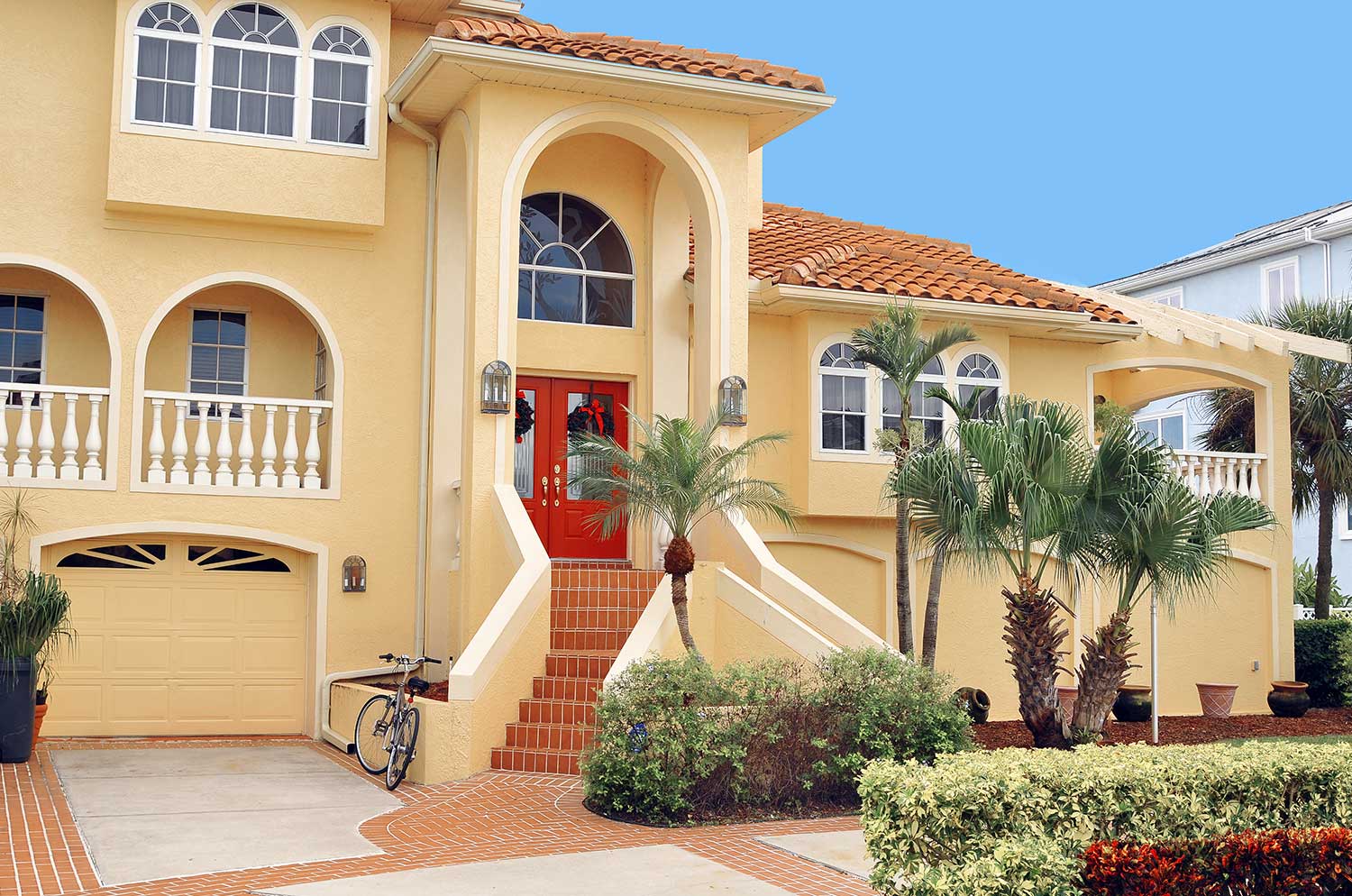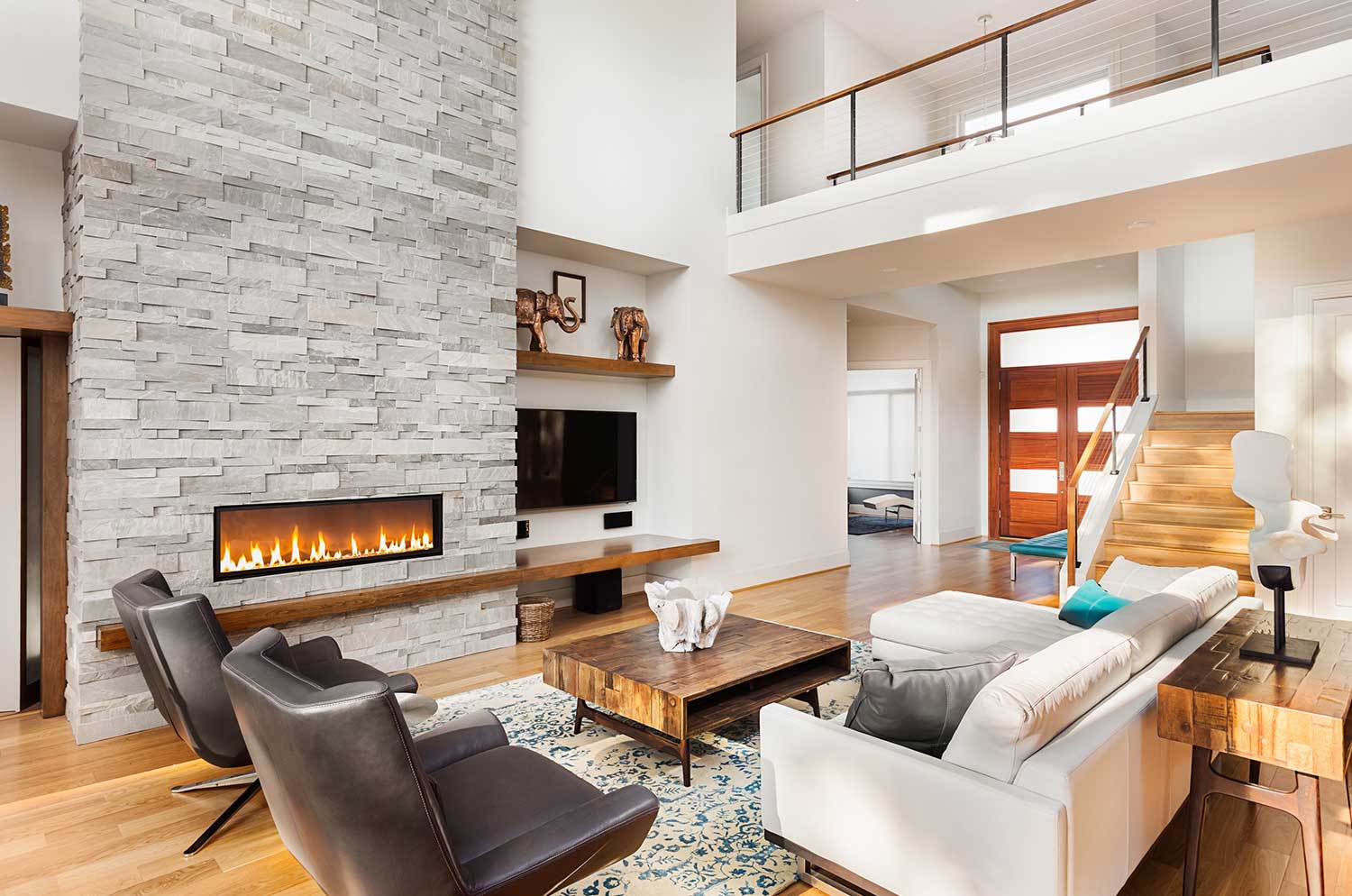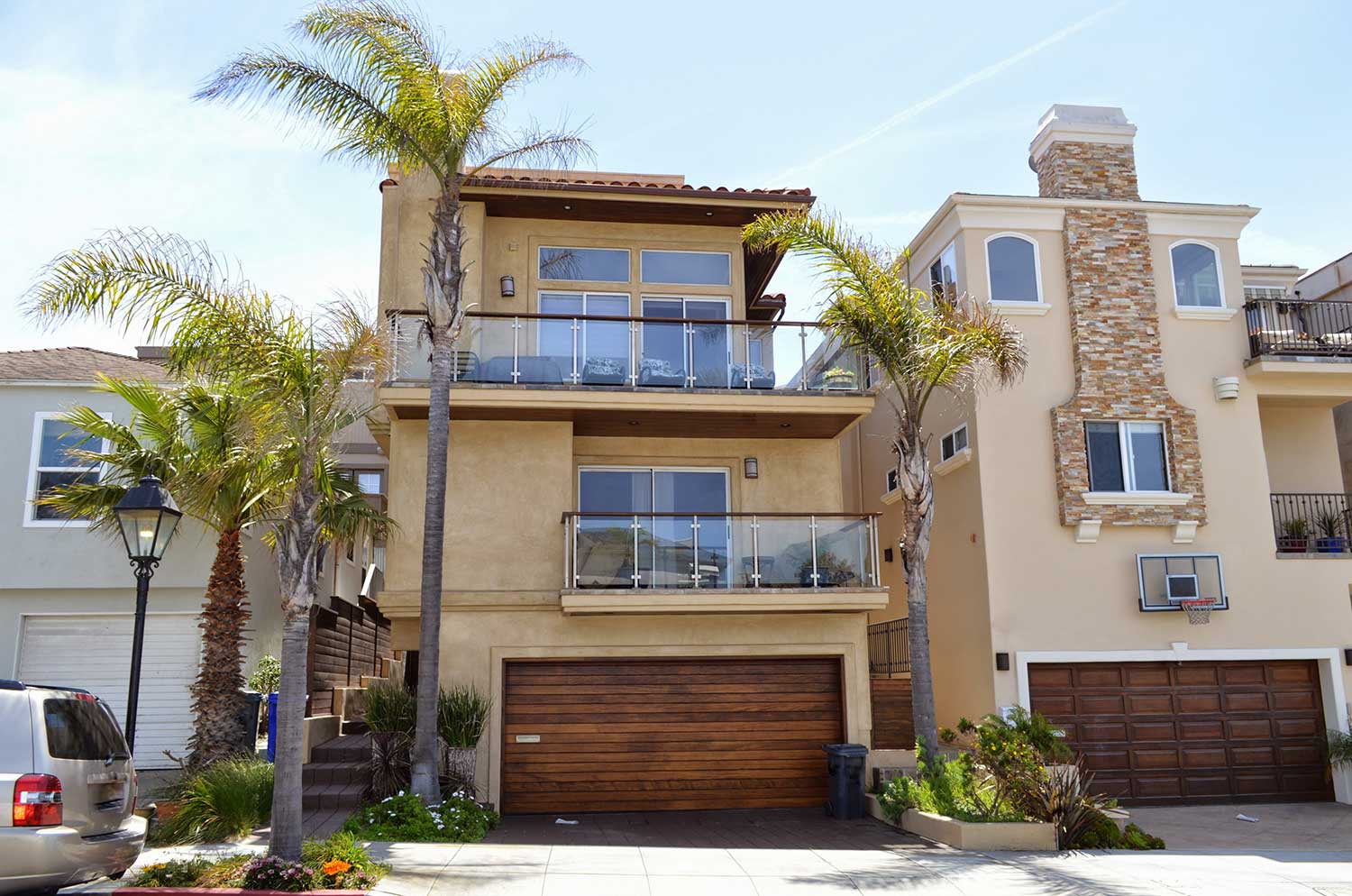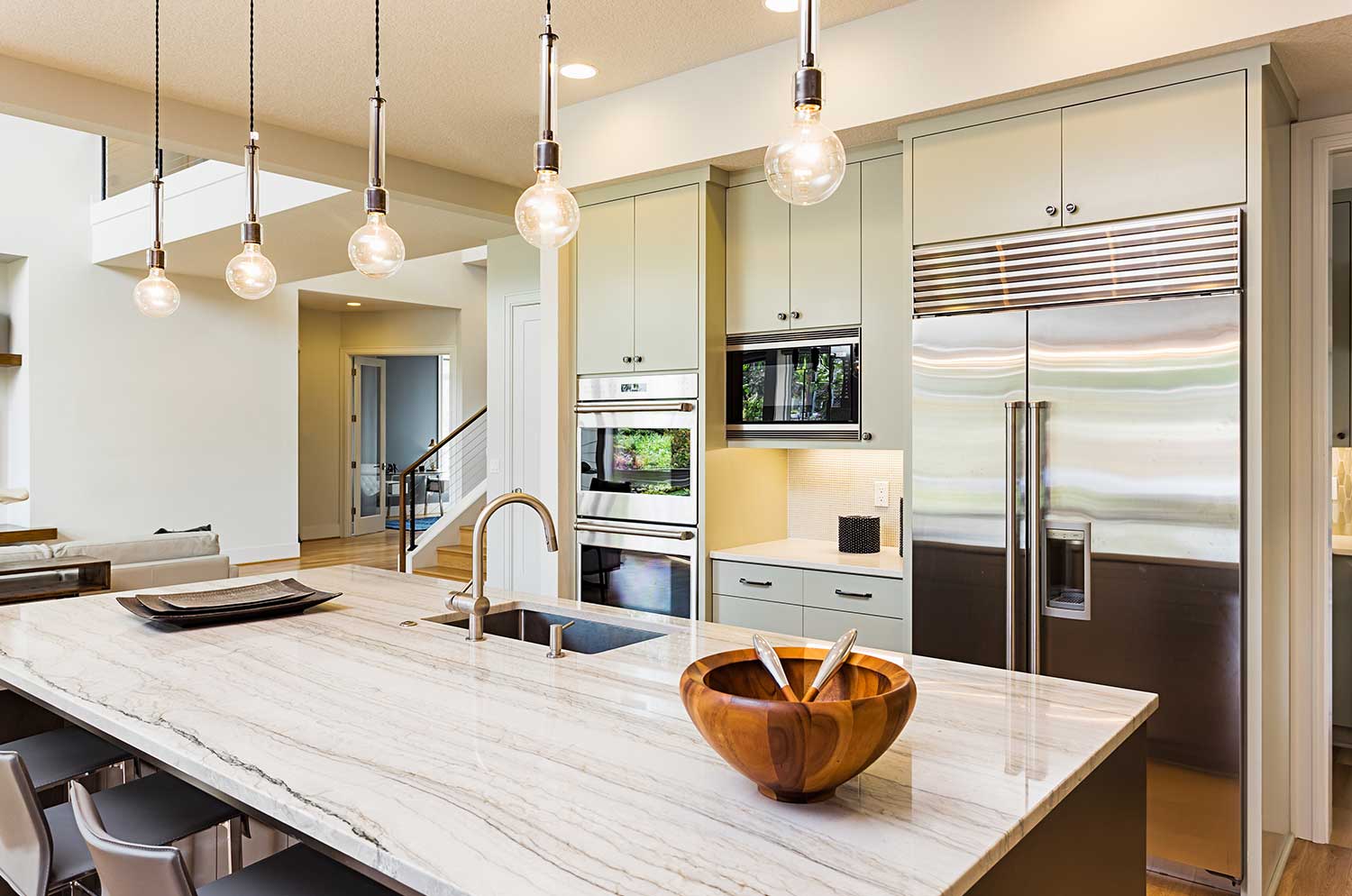 Everybody believes they pay too much for homeowners insurance. Some homeowners are right.
Well-protected homes – particularly those that are significantly larger than average – have proven to be much less vulnerable to wind storms and other preventable losses than the average residence.
If you own a newly-built or otherwise well-built and well-protected home insured for greater than $1,000,000, PURE may be a great choice.
With PURE, premium savings do not come at the expense of coverage and service. PURE provides excellent coverage – including flood coverage above the National Flood Insurance Program.
Extended Rebuilding Cost for Dwellings:
If the cost to rebuild your home after a covered fire is greater than the coverage limit you purchased, PURE will pay the additional cost, up to an additional 100% of the dwelling coverage limit.
Why is it important?
We work hard to help our members insure to the correct values, but estimating the rebuilding cost of a home is not an exact science and very often the actual cost of rebuilding is higher than the initial estimate. This is particularly true for larger, high quality homes. This coverage extension applies to fire and all losses other than 'named storms', and can provide literally millions of dollars of indemnity that other policy contracts do not.
Demand Surge Coverage:
If increased cost of labor and materials after a hurricane increases the cost to rebuild your home beyond the dwelling limit, PURE will pay up to an additional 25% of the dwelling limit for a covered loss to pick up these increased costs.
Why is it important?
The labor and materials needed to repair or rebuild your home after a major hurricane are in high demand, and this can drive up the costs substantially. The correct limit of insurance for your home should reflect the cost to rebuild under normal conditions, and this coverage extension provides a valuable buffer to protect against surging costs after a hurricane.
No Requirement to Replace or Rebuild:
We'll pay the full amount of the covered loss regardless of whether you replace the stolen contents, rebuild a damaged structure or reconstruct your damaged home in the same way.
Why is it important?
You should be able to choose when and how you replace or repair your property, without a financial penalty.
Rebuilding to Code:
PURE provides up to an additional 25% of coverage A to cover the increased costs of rebuilding your home to meet the most current building codes (with an option to buy up to 50% of coverage A).
Why is it important?
Building codes continue to tighten, pushing up the cost of building or rebuilding. This coverage offers further protection against unanticipated costs after a loss.
Waiver of Deductible:
If you have an 'All Perils' deductible of $25,000 or less, we will waive your deductible if you suffer a covered loss greater than $50,000 (this enhancement does not apply to Wind, Earthquake or Sinkhole losses).
Why is it important?
Most people select a deductible to keep the cost of their insurance low and because they are not going to file small claims anyway. After a major loss, we want to provide as much help as we can to get things back to the way they were.
Optional Excess Flood:
PURE offers coverage for flood losses over and above the National Flood Insurance Program (NFIP) coverage limits of $250,000 for dwellings and $100,000 for contents, and also offers additional living expenses coverage up to $25,000.
Why is it important?
Homeowners policies do not include coverage for flood, and during a hurricane, the damage from flooding can exceed the damage from wind. The NFIP limits of coverage are adequate for most homeowners, but as the owner of a high value home, the NFIP coverage leaves you with a major uninsured exposure. By purchasing excess flood and wind coverage on the same policy, you also avoid the difficulty that can occur after a storm in determining what amount of the damage was caused by flood, and what amount by wind driven rain.
Back Up Sewer or Drain:
Losses resulting from the back up of sewers and drains are covered to the full policy limits.
Why is it important?
If a sewer backs up and causes drains or toilets in the house to flood your home the cost to clean up and replace or rebuild can be substantial. Low lying or flood prone areas are particularly prone to sewer back ups.
Loss Mitigation Measures:
In the event of a non-wind covered loss greater than $10,000 we will also pay up to an additional $2,500 for approved loss mitigation measures.
Why is it important?
PURE is committed to reducing the cost of risk over the long term for members. By paying for the installation of a water leak detection system following a loss resulting from a burst pipe, for example, we can reduce the likelihood of another occurrence and keep our premiums low.
Well-built homes – particularly those that are significantly larger than average – have proven to be much less vulnerable to storm damage than the typical residence.
By only offering coverage to owners of large, well-built and well-protected homes, PURE can control the cost of risk for its members. To be eligible for homeowners coverage with windstorm your home must meet all of the following construction guidelines:
The cost to rebuild your home must be $1 million or greater
Your home must have at least 3,000 square feet of living area (for some older homes, there may be stricter requirements)
Typically if you live along the coastline, all the external windows and doors of your home must be protected with shutters, or similar protections that meet the current building code for your area.
Depending on the year built of your home there may be construction or roofing requirements.
The costs associated with building (or rebuilding) a fine home increased sharply in the past five years.
The unprecedented growth in home renovations as homeowners redesign kitchens, add media rooms and improve their residences with new or additional construction – combined with the strict building codes – translates into a significant increase of rebuilding costs. A home originally built just a few years ago will cost significantly more to rebuild today because of these important damage controlling codes.
It is estimated that nearly 2 out of 3 American homeowners do not carry enough insurance to rebuild their home in the event of a total loss.
We work with some of the finest insurance brokers in the business. An analysis of underinsurance after recent disasters suggested that some insurance agents were reluctant to give the good advice regarding proper insurance amounts in fear of losing a sale. Our professional partners are committed to helping members select and maintain the right coverage.
At no cost to the member, PURE will inspect each home we insure to document the details of the residence and calculate a current rebuilding costs estimate. This report will assist in both establishing a coverage limit, as well as accelerating the claims adjustment process in the event of a loss.
We follow building trends and make adjustments upon renewal to ensure that adequate coverage is maintained.
This material is descriptive only. The precise coverage offered is subject to the terms and conditions of the policies issued.