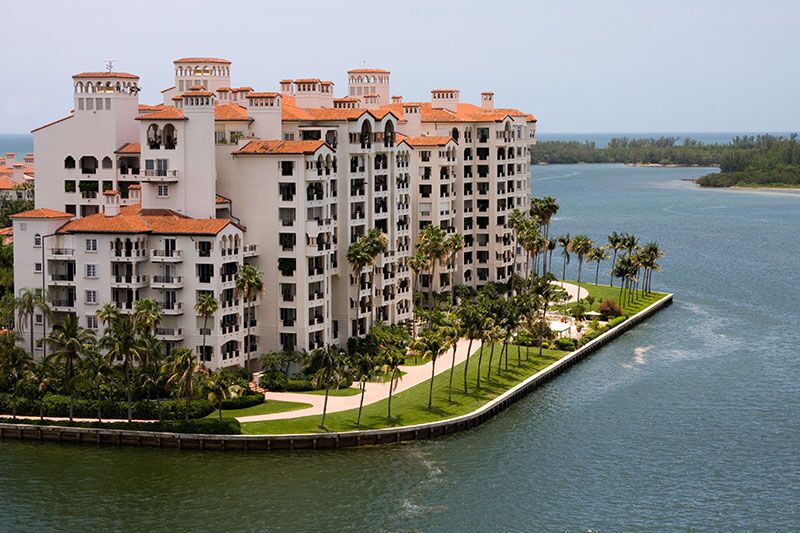 Generally speaking, the condominium association has the legal obligation to maintain insurance on all of the condominium improvements, both inside and outside the unit, with some exceptions. The Florida statute expressly excludes from the association's insurance responsibility "all personal property within the unit or limited common elements, and floor, wall, and ceiling coverings, electrical fixtures, appliances, water heaters, water filters, built-in cabinets and countertops, and window treatments, including curtains, drapes, blinds, hardware, and similar window treatment components, or replacements of any of the foregoing which are located within the boundaries of the unit and serve only such unit. Such property and any insurance thereupon is the responsibility of the unit owner."
While the components listed in the statute are the owner's insurance responsibilities, there is no express obligation in the Statute that an owner carry insurance. There used to be a requirement in the Florida Condominium Act which required unit owners to carry insurance, which in the industry is usually referred to as "HO-6" coverage. However, that provision was amended out of the statute in 2010.
It is possible that your condominium documents require owners to carry insurance. It is not uncommon to see provisions in condominium association documents that state the owners must carry insurance on their unit. Further, some documents go on to state that in the event an owner fails to carry insurance, the association has the ability to force place the insurance and seek to collect the cost from the owner. It is our opinion that such a provision is enforceable.
Accordingly, while there may not be a statutory obligation to carry insurance on your condominium unit, it is the responsible thing to do. The cost of the HO-6 policy is reasonable compared to the risks. In our experience, if everyone carries adequate insurance, many disputes would be avoided when there is an expensive loss due to relatively common damage events, such as bursting pipes, overflowed toilets and the like.
Resources:
Unit Owners Responsibility
Condo Association Responsibility