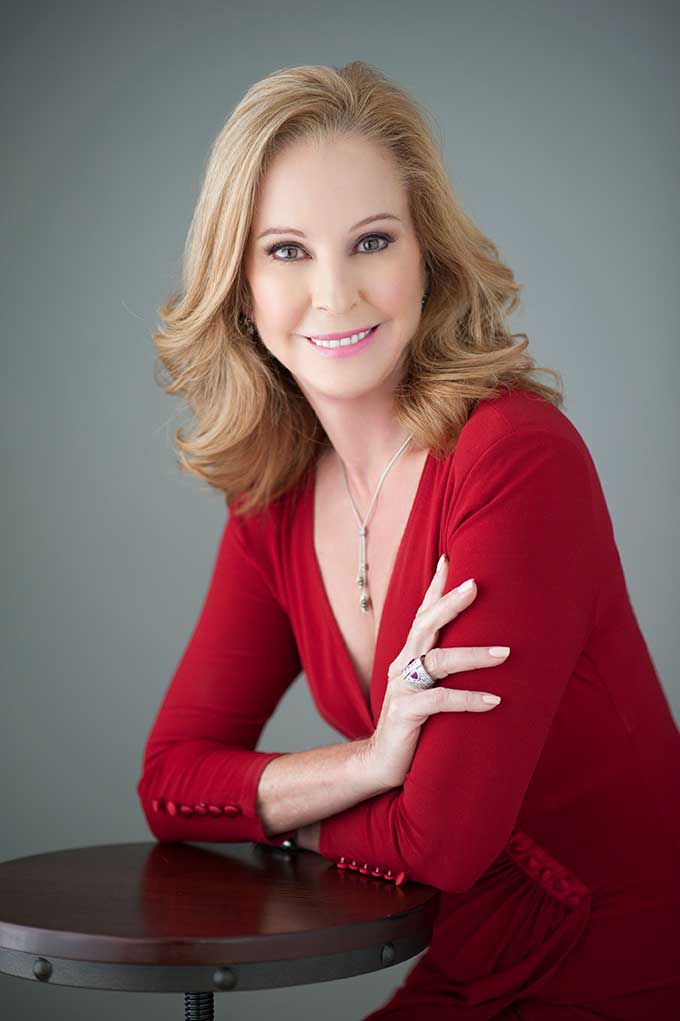 Recognized for her leadership both professionally and personally throughout the Southwest Florida community, Elaine Hawkins, president and CEO of Private Client Insurance Services, has been invited to join the International Women's Forum (IWF). As an invitation only, membership organization for female leaders around the world, Hawkins joins an exclusive group of women with the fundamental mission of preparing, uniting and inspiring women leaders across careers, cultures and continents.
Founded in 1974, the IWF membership has grown to more than 6,500 accomplished and visionary women across 33 nations and six continents. IWF members are women of diverse achievement dedicated to exchanging ideas, learning, inspiring and building better leadership worldwide. This vision is developed by uniting the world's most preeminent women through global conferences, training and mentoring programs and networks of global forums.
Hawkins' membership in IWF is a testament to her esteemed level of professionalism and leadership experience. Shortly after beginning her insurance career in 1975 with Liberty Mutual, Hawkins moved to Fort Myers to work with the Mariner Group, Inc. As a result of her industry experience and leadership ability, Hawkins formed Specialty Risk Management Services in 1999 and Private Client Insurance Services in 2002 to provide unique property insurance alternatives for third parties, commercial programs, and risk management services for high net worth individuals.
Hawkins received her Bachelor of Arts from the University of Miami in Psychology, and currently holds the designation of Certified Risk Manager and licenses for Property and Casualty General Lines Insurance and Real Estate Broker. Hawkins is a member of the Risk Management Society (RIMS) and serves on a Real Estate Advisory Board for American International Group, Inc.
Proving to be a leader within her industry, Hawkins also exemplifies a strong philanthropic involvement within the Southwest Florida community as she currently serves as secretary for the board of trustees of Lee Health Foundation. In addition, Hawkins is president of the board of directors and a trustee since 2010 of SWFL Children's Charities, Inc., also serving as co-chair of the charitable organization's signature fundraising event, the 2018 Southwest Florida Wine & Food Fest. In her role as board president and event co-chair, Hawkins inspires and mentors incoming board members and co-chairs, as well as engages new trustees who play an integral role in supporting SWFL Children's Charities, Inc. She has served in numerous other philanthropic organizations over the years, lending her leadership skills to board positions, supporting fundraising efforts and giving generously of her time and talents. She was recognized as a Power Woman by Florida Weekly in 2011, and was a Woman of the Year by Gulfshore Life in 2014.
About Private Client Insurance Services
Private Client Insurance Services is a full-service independent agency established in 2002 with the mission to serve high net worth clients at a level that exceeds all other providers in the industry. All of Private Client Insurance Services' insurance professionals have extensive experience, credentials and continuous training to provide full-service risk management programs for individuals and businesses whose needs are complex and desire the highest levels of attention, service and privacy. Private Client Insurance Services also leads the industry in their expertise for condominium associations. Each client receives a complete risk analysis and customized recommendations, which insures the best possible pricing and coverage levels. Private Client Insurance provides concierge-level daily service through a designated team of professionals located at 9736 Commerce Center Court in Fort Myers. For more information, visit www.privateclientinsuranceservices.com or call 239-481-1949.